Townscape Speed Run
I'm a big fan of
Townscaper
and have been waiting for Mesh Exporting ever since first playing with it. The developer just released some basic mesh exporting in the latest public beta, so I thought I'd try to make a simple course for this jam!
The world is available here, though I haven't even submitted it to Community Labs yet, so you'll need to invite yourself through the website in order to join for now.
First Attempt
I spent a few hours crafting a course with built-in checkpoint arches, sections that loop through each other, lots of height variation, jumps, surprising viewpoints, etc. Unfortunately, this first release of the mesh exporter seems to have an upper limit on the size / complexity of the worlds it will export, so I couldn't get it to export and had to start over. I'm hoping that I'll be able to export it at some point and make another course with it.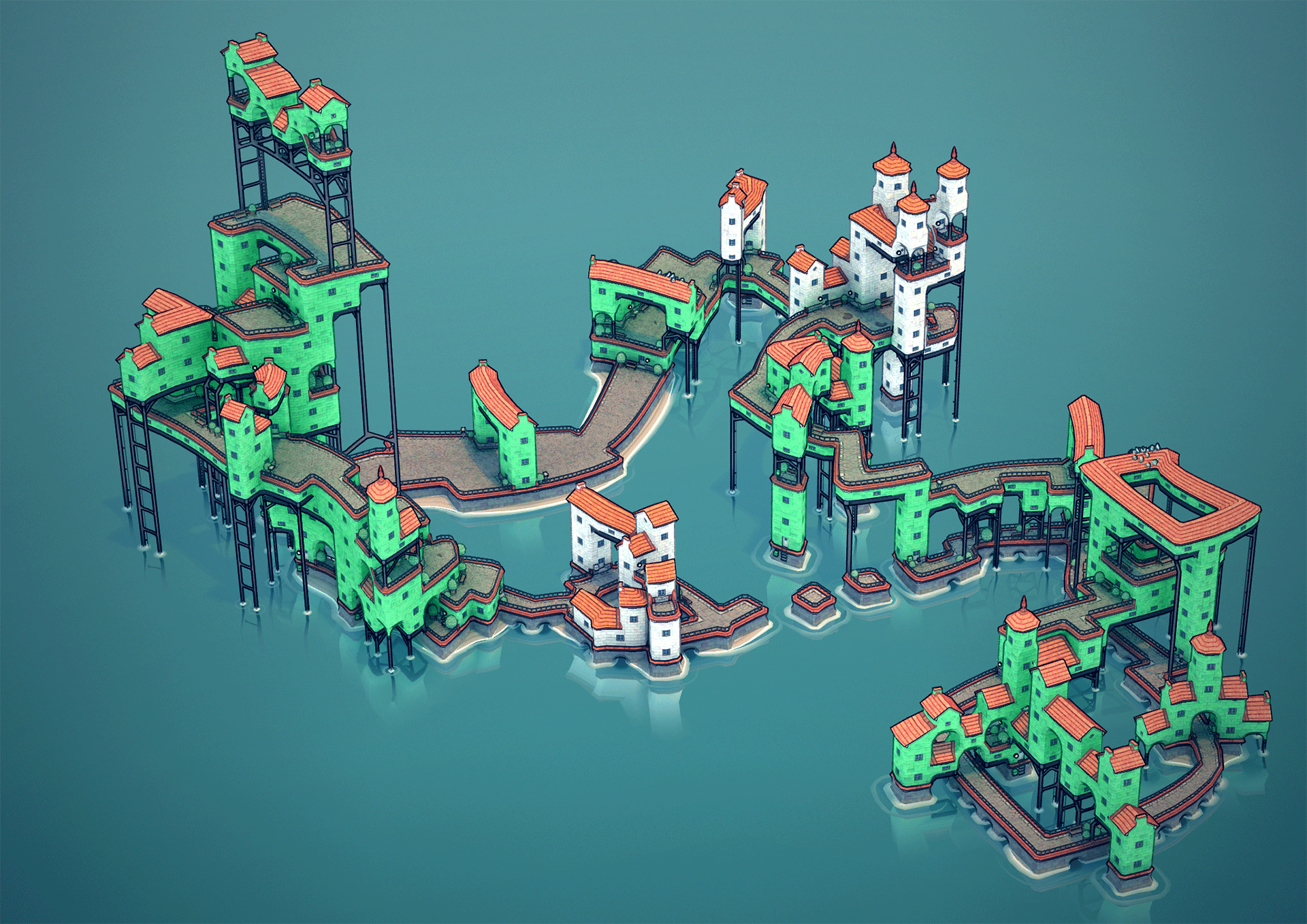 Second Attempt
Aiming for a simpler target, I made a basic loop with some height variation and very little ornamentation. I think it's still a nice little world, and I played with adding / removing things until I found the limit of what I could export.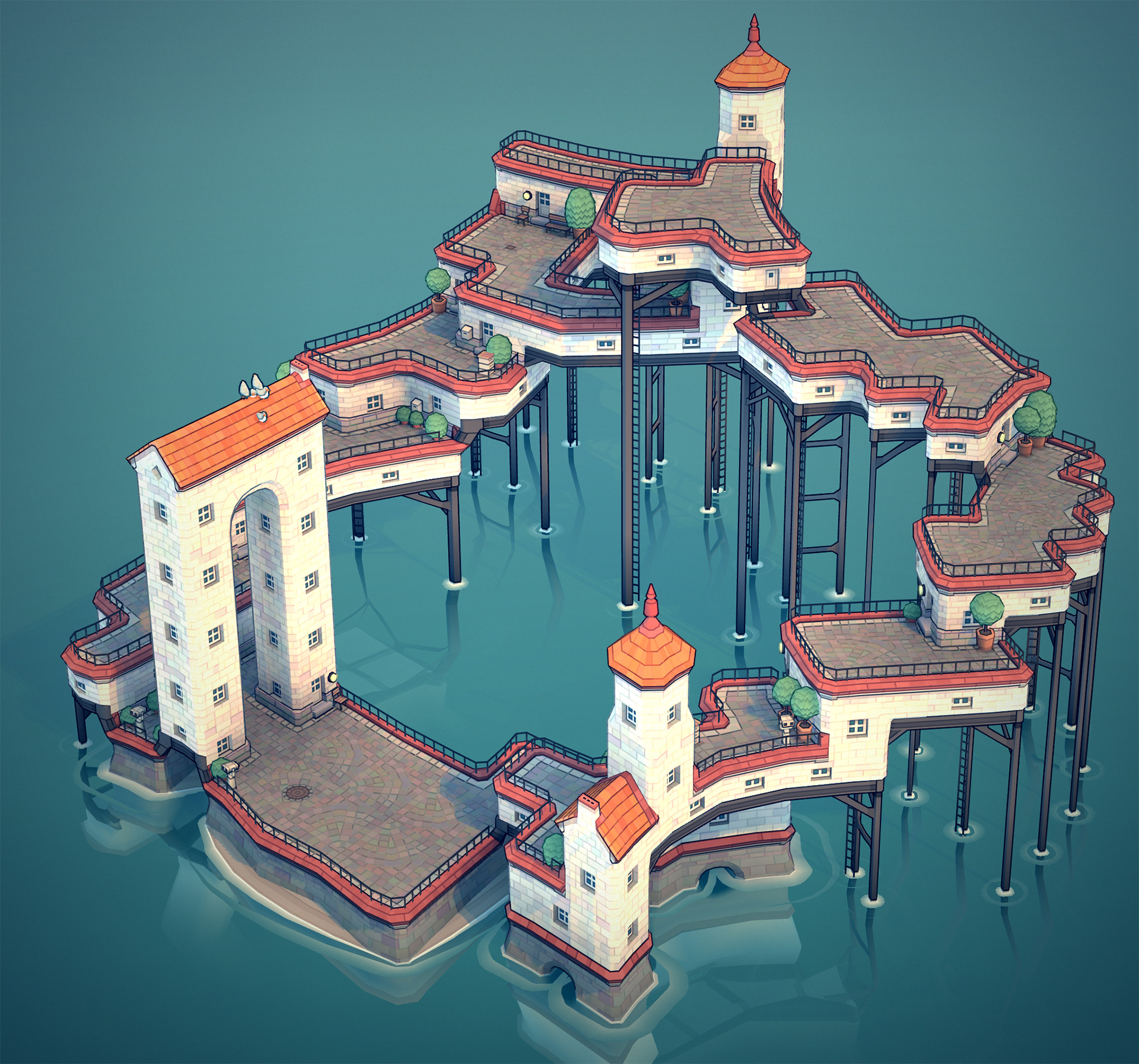 Back to the First
The Townscaper mesh exporter was fixed within a day, so I was able to return to the original course layout!
Helpful Things from Other People
Recoloring
I'm not great with UVs, so I couldn't make Townscaper's texture play nice after importing it into Unity. I used the ColorBox Gradient Shader asset to recolor all the geometry.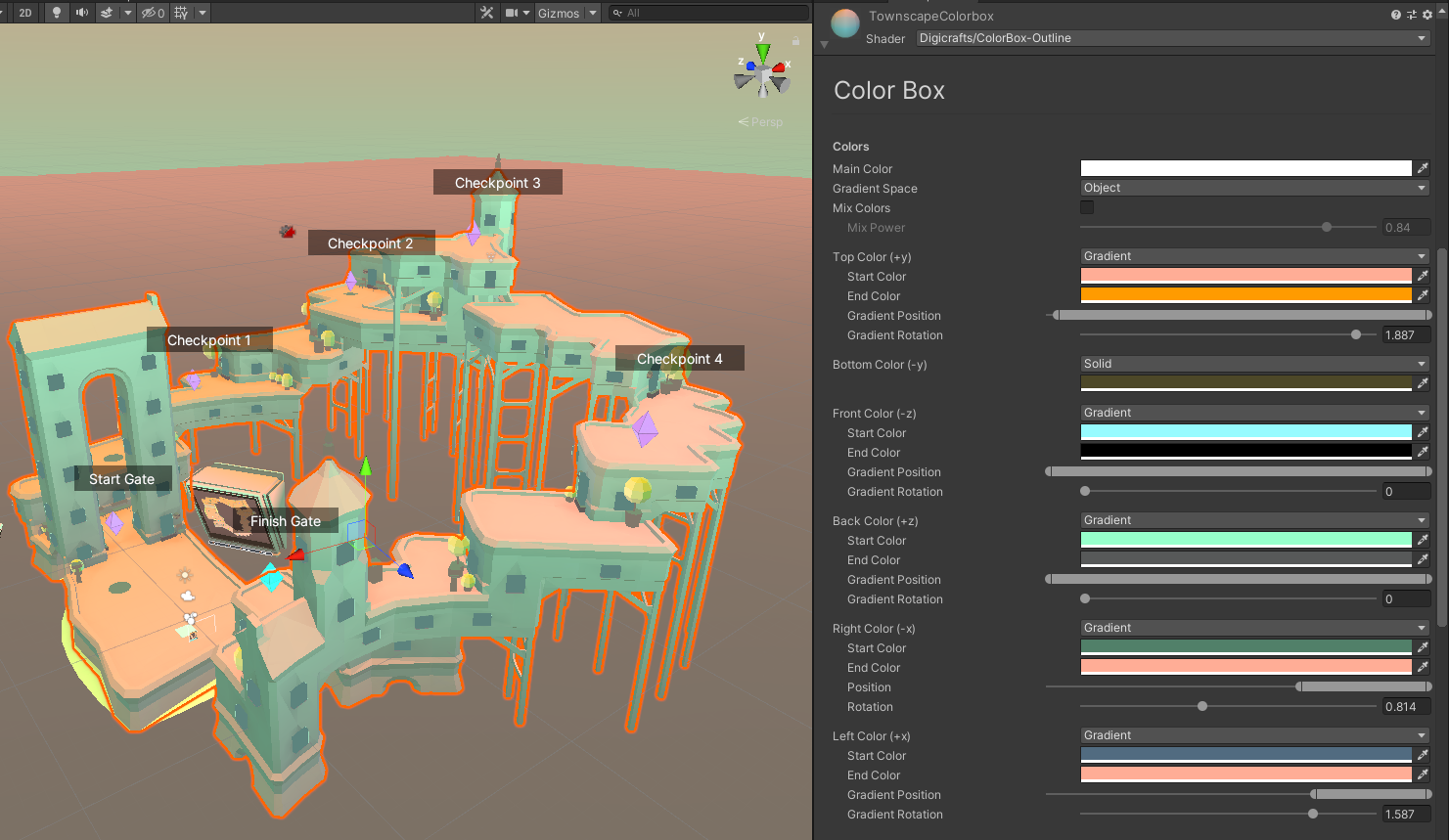 It looked great in Unity and in Desktop mode, but some things broke in crazy ways once I moved into VR. The outlines turned into psychedelic strobes and the normals became permanently faceted. I removed the outline effect altogether and played with the normals using the mesh's import settings until it looked ok again.
Music
I used the song precarity by airtone, which is licensed CC-BY-NC so I can easily include it with the world. I love CCMixter for finding great Creative Commons-licensed tracks.
What's Next?
I'd like to figure out textures and colors better, and maybe export several different townscapes and then link them up for a longer course.
Comments
Log in with itch.io to leave a comment.
Very cool! Thanks for the writeup. Bet we're going to see lots of cool experiences made with Townscaper :)